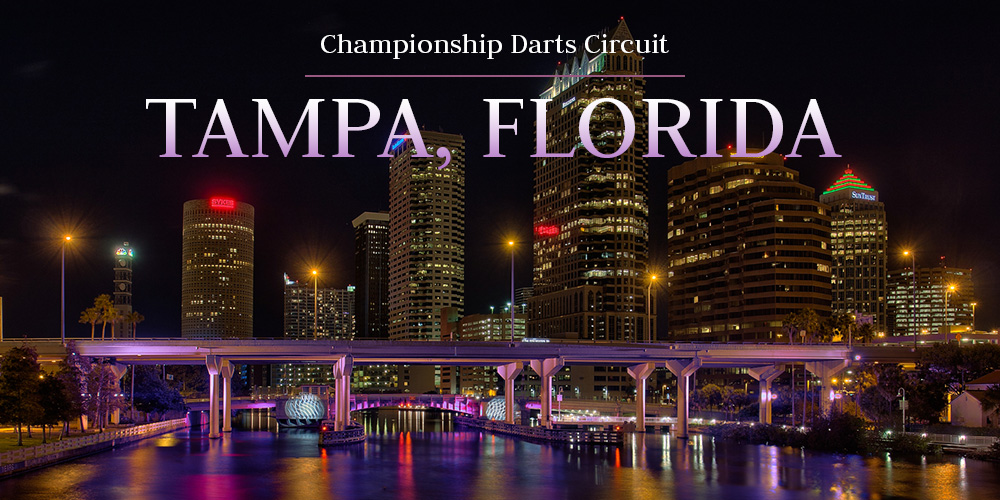 2021 CDC Tour Weekend #1
The Road to the Continental Cup
Championship Darts Circuit is back in action! Join us in Florida as the Tampa Westshore Marriott plays host to the first three events on the 2021 CDC Tour from July 9th – 11th. One Main Event will be held each day with 16 qualifying spots available to players coming through the qualifiers on the day.
There will be ONE qualifier (for 16 spots) on Friday afternoon beginning at 3:00 PM (check-in will close at 2:30).
Events 2 and 3 will have TWO qualifiers (8 spots available in each), with the first qualifier check-in closing at 9:00 AM and darts in the air as soon as the final bracket is drawn.
One entry fee required per day NOT per qualifier.
NOTE: This entry method is for non-Tour Cardholders only. CDC Tour Card Holders receive registration information via email to the address on file with the company.
Hotel Reservation Information
The CDC rate of $109.00 plus tax per night is available by calling the hotel directly at (813) 287-2555 or by booking online. The last day to reserve a room in the CDC block is June 8th.